Happy Monday! One go to food to have out if guest come over is always chips and salsa. It is easy, tasty and pretty much everyone likes it. I kept seeing recipes for a copycat version of the delicious blended salsa you get at Chili's, which is definitely one of the perks to eating there. Since this makes a lot I first made some for a Mexican night with some friends. They had recently eaten at Chili's and said it tasted exactly the same, it was like music to my ears. And even if it hadn't tasted exactly the same it was still pretty good. My husband and I are not big tomato fans so this version that is mixed in the food processor (or blender) is much better than other fresh salsas that have chunks of the ingredients.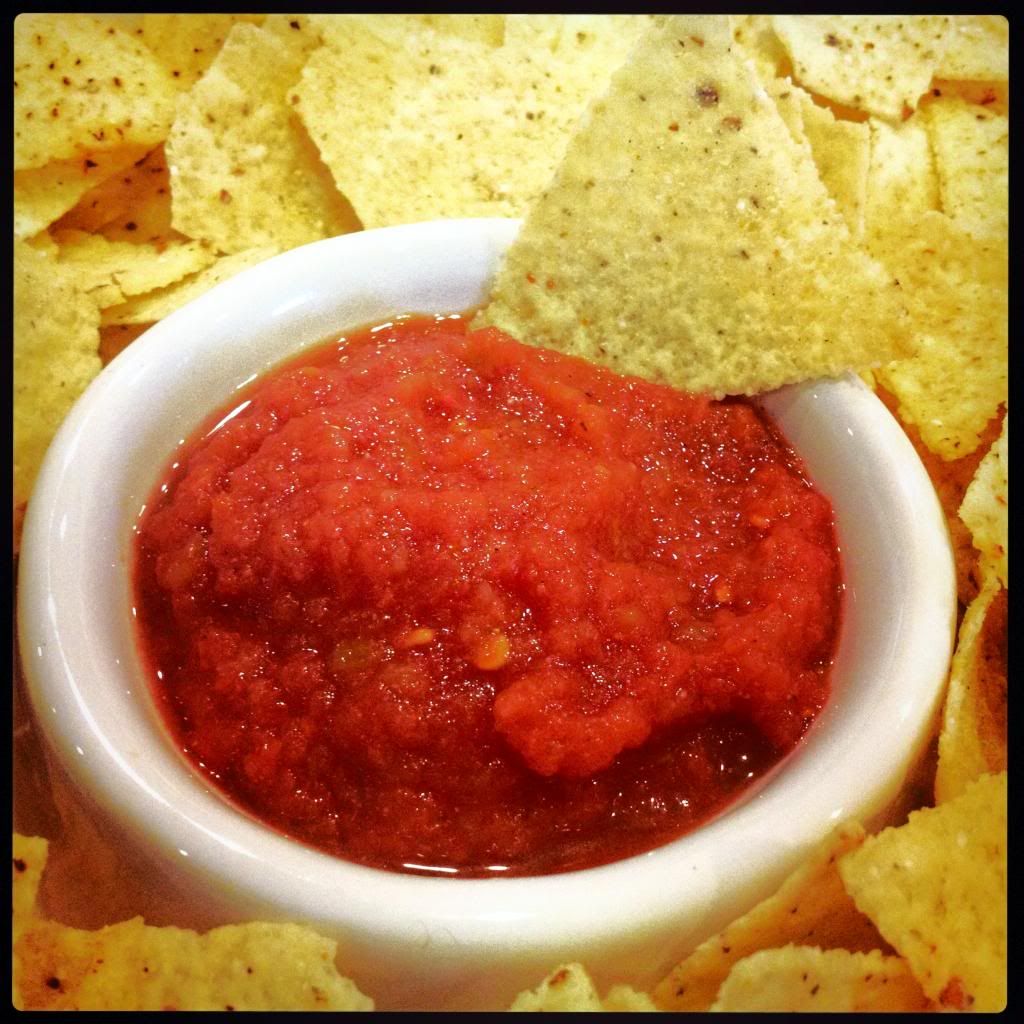 Chili's Copycat Salsa
Source:
Six Sister's Stuff
Ingredients:
2 cans (14.5 oz each) whole tomatoes, drained
3-4 canned, whole jalapenos (not pickled)
1 yellow onion, quartered
1 teaspoon garlic salt
1/2 teaspoon salt
1 teaspoon cumin
1/2 teaspoon sugar
2 teaspoons lime juice

Directions:
Place all of the ingredients together into a food processor or blender and puree until smooth. Serve with tortilla chips.