Let's be honest, who doesn't love potatoes?! They are easily one of my favorite side dishes; so versatile and always delicious. Roasted potatoes are one of the easiest things to cook and makes a meal look and feel fancier for some reason. We have a huge rosemary bush in our backyard so I am a fan of any excuse to use it, plus it's one less ingredient to buy at the store. I made them as a side to Roasted Chicken with Rosemary and Lemon for family dinner, but are a perfect side dish for any meal. I hope you enjoy them as much as we do.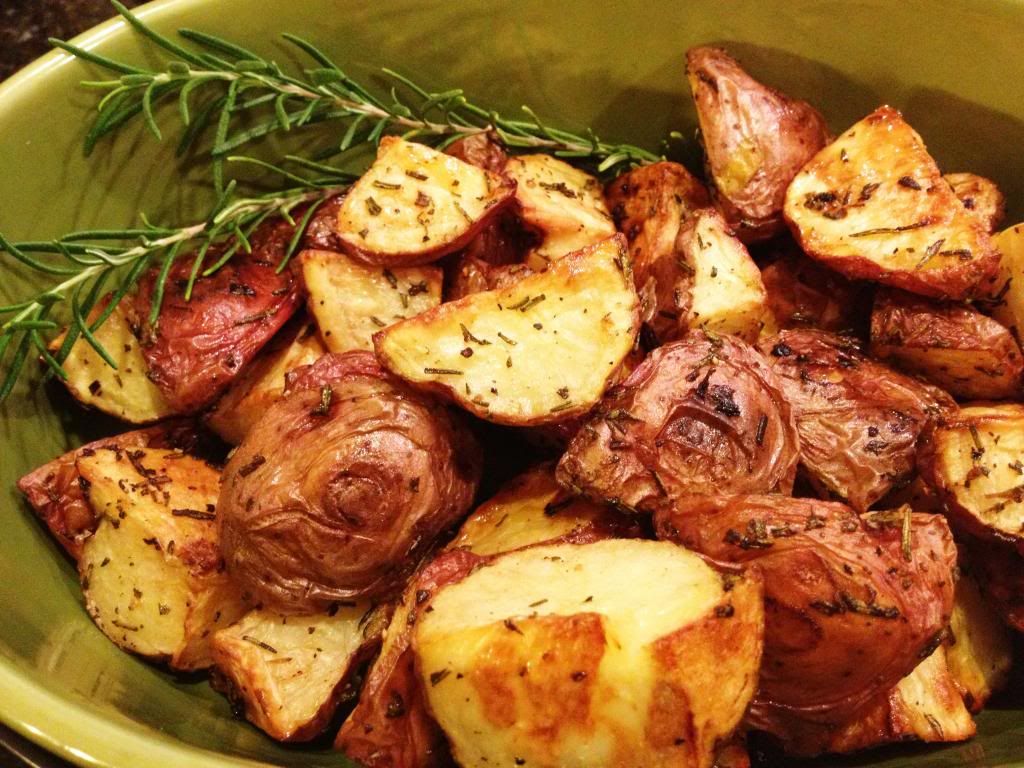 Rosemary Roasted Potatoes
Serves: 3-4
Source: Barefoot Contessa
Ingredients:
1 1/2 pounds small red or white-skinned potatoes (or a mixture)
1/8 cup good olive oil
3/4 teaspoon kosher salt
1/2 teaspoon freshly ground black pepper
1 Tablespoons minced garlic (3 cloves)
2 Tablespoons minced fresh rosemary leaves
Directions:
Preheat the oven to 400 degrees F.
Cut the potatoes in half or quarters and place in a bowl with the olive oil, salt, pepper, garlic and rosemary; toss until the potatoes are well coated. Dump the potatoes on a baking sheet and spread out into 1 layer; roast in the oven for at least 1 hour, or until browned and crisp. Flip twice with a spatula during cooking to ensure even browning.
Remove the potatoes from the oven, season to taste, and serve.