We pretty much always have a bag of frozen shrimp in our freezer and therefore are always trying new shrimp dishes. Normally fresh basil and the grill are reserved for the summer, but not in Florida! It was a great way to kick off our year with a healthy, fresh and quick dinner and
allows us to use some of the ever growing basil in our yard
. Try this at your next BBQ and it is guaranteed to be a hit. Normally, basil can be heavy on the garlic, but not this one, the shrimp have a fresh flavor from the basil. You can also serve it as a healthy appetizer for the Superbowl!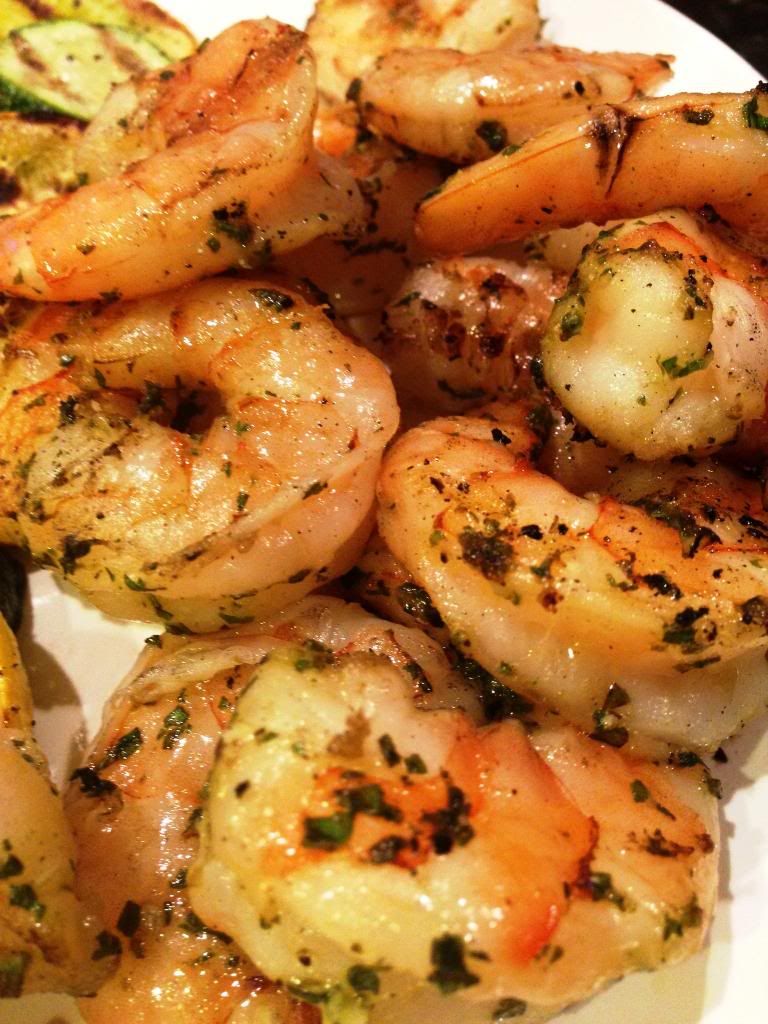 Grilled Pesto Shrimp
Serves 6
Source: Skinnytaste
Ingredients:
1 cup fresh basil leaves, chopped
1 clove garlic
1/4 cup grated Parmigiano Reggiano
3 Tbsp olive oil
1 1/2 lbs jumbo shrimp, peeled and deveined
kosher salt
fresh ground pepper
wooden skewers, soaked in water
Directions:
In a food processor pulse basil, garlic, parmesan cheese, salt and pepper until smooth. Slowly add the olive oil while pulsing.
Combine raw shrimp with pesto and marinate a few hours in a bowl, covered in the fridge. Soak wooden skewers in water at least 20 minutes (or use metal ones to avoid this step. Thread shrimp onto skewers.
Heat grill or grill pan over medium-low heat until hot. Be sure grates are clean and spray lightly with oil. Place shrimp on the hot grill and cook until shrimp turns pink on the bottom, about 3-4 minutes; turn and continue cooking until shrimp are opaque and cooked through, about 3-4 minutes.