Happy Friday! You made it through the week and now can celebrate with a super easy and fast meal! As you may know by now, we usually have a bag of shrimp in the freezer for quick meals. It is a lean protein, low in calories and cooks extremely quickly. Not to mention we actually had all of the other ingredients in the house already, so this can be a great go-to dish. This recipe is full of flavor and I love the crunch from the crispy panko bread crumbs. Panko is an Asian style bread crumb that is a bit lighter and healthier, but if you don't have them you can always use regular bread crumbs. To make this a complete meal you can put it over some rice or pasta with veggies.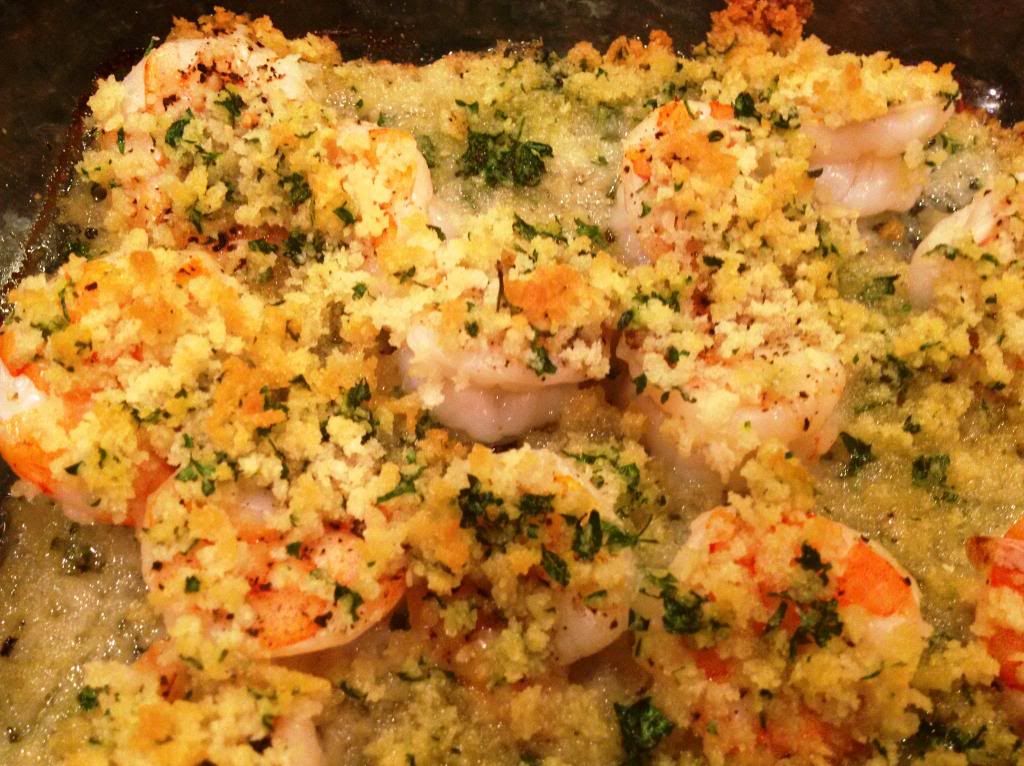 Source: Real Simple
Ingredients:
1lb raw shrimp, deveined and peeled
4 cloves garlic, minced
2 Tbsp. white wine
salt and pepper
4 Tbsp. melted butter
1/2 cup Panko bread crumbs
2 Tbsp fresh Italian-leaf parsley, chopped
half of a lemon (optional)
Method:
Preheat oven to 425 degrees F.
In a bowl, combine the shrimp, garlic and white wine. Stir to combine, then pour into a baking dish. Spread out evenly, then season with salt and pepper.
In another bowl, use a fork to mix melted butter, Panko and parsley until well combined. With your fingers, sprinkle mixture evenly in the baking dish over the shrimp.
Transfer dish to the oven and bake until the shrimp are pink and opaque, about 15-18 minutes.
Nutritional Information:
Per Serving