With the holidays upon us, there are so many cookies, desserts, and goodies around the house, office and parties. It can be really hard to resist them at every turn. We are trying to have at least one healthier meal at home and a packed salad is a good opportunity to do so. Normally, we would have tacos, but the shells can add up to a lot of calories and fat. Jason was making dinner tonight and found this recipe for taco seasoning to keep sodium down. It is packed full of flavor with a little kick, but nothing to be afraid of. We used ground turkey instead of beef and layered it on a bed of shredded lettuce, you can buy it pre-shredded or save some money and slice it yourself. Then top with your favorite add-ons like shredded cheese, peppers, corn, salsa and a few tortilla chips for crunch. You don't even miss the the beef or taco shell, all of the flavors are here!
This is a quick and easy meal, perfect for a busy weeknight!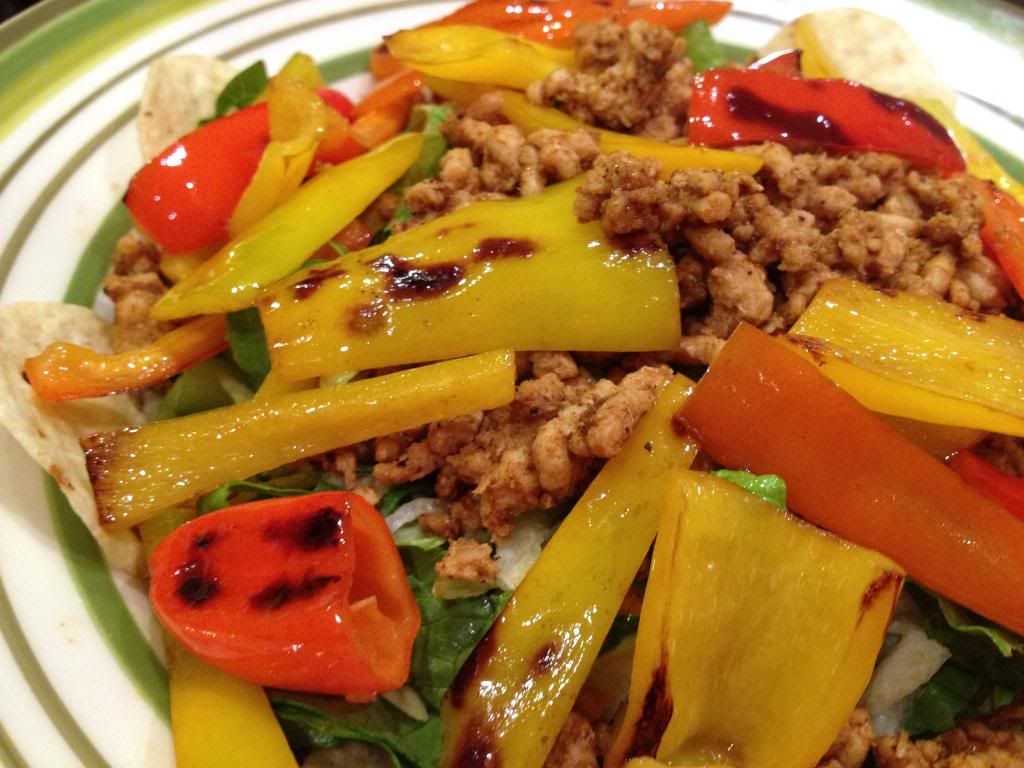 Taco Seasoning
Serves: 10
Source: All Recipes
Ingredients:
1 Tablespoon chili powder
1/4 teaspoon garlic powder
1/4 teaspoon onion powder
1/4 teaspoon crushed red pepper flakes
1/2 teaspoon paprika
1 1/2 teaspoon ground cumin
1 teaspoon salt
In a small bowl combine all ingredients. Store any remaining in an airtight container.