Merry Christmas to all of those who celebrate! This is the first year we haven't had any plans and are home just the two of us. In a way it is nice to have a whole day together to relax and catch up on things around the house. One of the perks to staying home is that I am able to celebrate with my friends through at our holiday cookie exchange. A cookie exchange is a great way to try new cookies and get new recipes. Each person brought 3-4 dozen cookies and the recipe to share, so we ended up taking home 3-4 dozen of a variety. Since it was so close to the holidays this year, those that are hosting part of the holidays are able to use them instead of having to make more food! This was our second year and the group has grown, which means not only more friends, but more cookies! This year we tried to have a more crazy/festive attire, it was so much fun to get dressed up!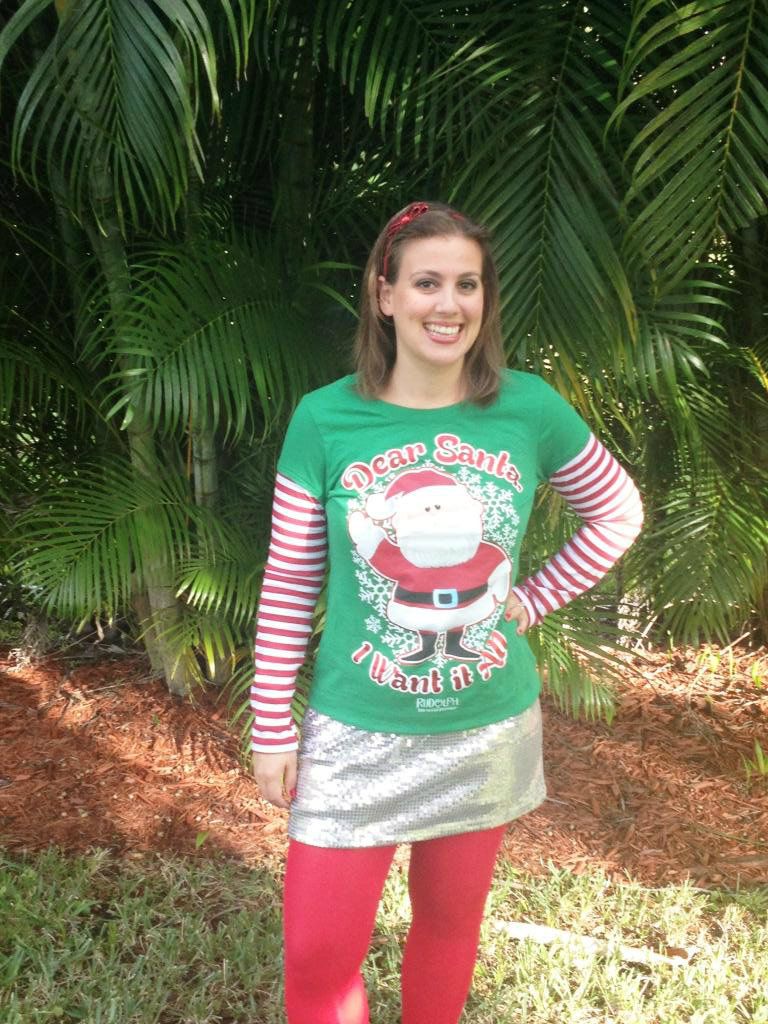 And of course, all of the cookies and food were delicious! I will try to post the recipes with pictures throughout the week. We are working our way through a big tin of cookies. I made Andes Mint Cookies that were a hit last year at our family Christmas.
We voted on our favorite cookie and it seemed like everyone one voted for something different! However, we did have a winner, the soft ginger cookie, my favorite! And the best part was my friend who made them had dressed up like a gingerbread man!
Soft Ginger Cookies
Yields: 2 dozen
Ingredients:
2
¼
cups flour
2 teaspoons ground ginger
1 teaspoon baking soda
¾
teaspoon ground cinnamon
¼
teaspoon salt
¾
cup margarine or bugger
1 cup sugar
1 egg
¼
cup molasses
½
teaspoon ground cloves
2 Tablespoons granulated sugar
Directions:
1. Preheat oven to 350
°
F
2. Combine flour, ginger, baking soda, cinnamon, cloves and salt. Set aside.
3. In a large mixing bowl, beat butter on low speed for 30 seconds to soften. Gradually, add the 1 cup sugar and beat until fluffy. Add egg, and molasses, beat well. Stir dry ingredients into mixture. Shape into 1 1/2 inch balls. Roll in sugar and pace on an un-greased cookie sheet about 2 inches apart.
4. Bake at 350 for 8-10 minutes or until light brown and still puffy.
Do not overcook! Allow cookies to cool on baking sheet for 5 minutes before removing to a wire rack to cool completely. Store in an airtight container.