Jason's grandmother immigrated to this country from Italy. Growing up he was lucky enough to enjoy her authentic cooking. Unfortunately, I never had that luxury, but his aunts/cousins all learned from her in the kitchen. The last time his aunt was visiting I asked if she would come show me the family secrets. Not only was it fun to have his aunt and mother come over and cook in the kitchen, but created a fantastic Italian and family meal. Unfortunately, we were too busy chatting to take photos of the actual process and food, but there are some action shots.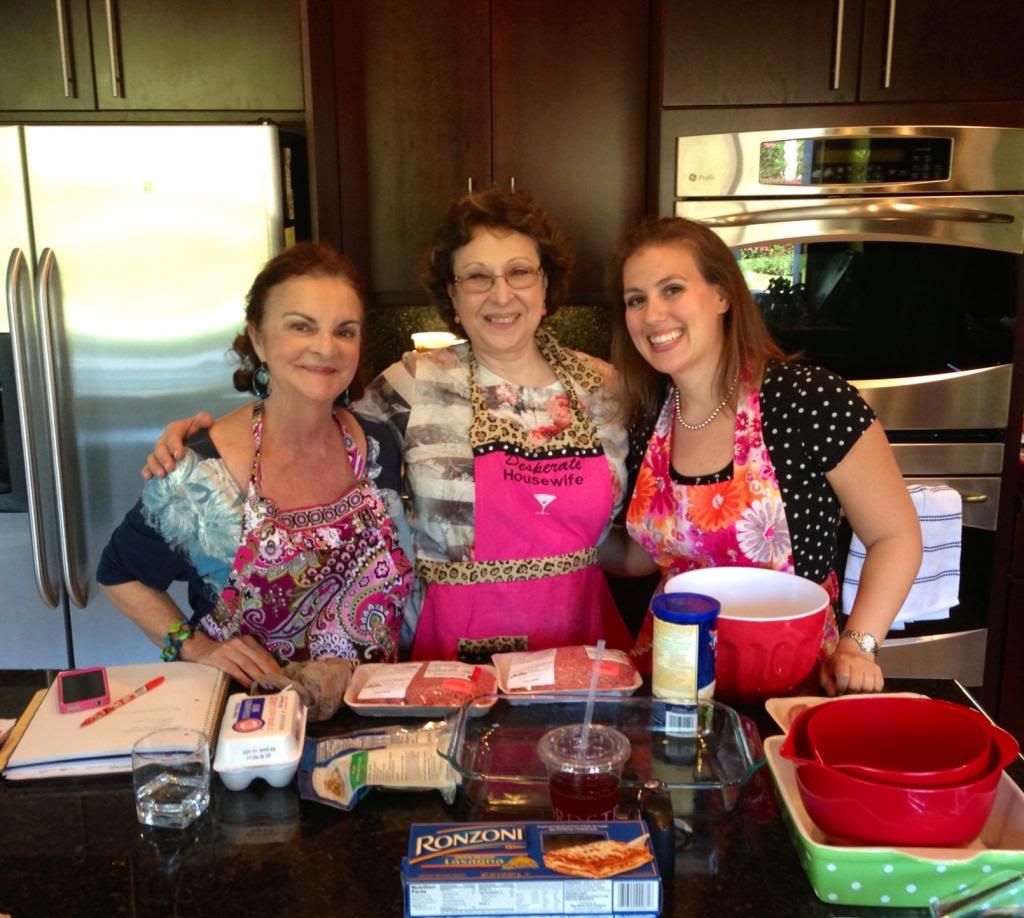 First we started with the sauce, which was the base we cooked the meatballs in and used in the lasagna. As with most family recipes the seasoning was a little of this and a little of that, until it looks/tastes right.
Sauce:
(2) 28oz cans crushed tomatoes
12oz can tomato paste
basil
oregano
garlic powder
salt & pepper
Directions:
Pour the crushed tomatoes into a food mill and rinse with 1/2 can of water each over a pot. Mix through the mill and then discard the pulp that is left over. Add the paste into the pot and seasoning. Simmer over medium-low heat. If it seems too thick, add a little bit more water.
Meatballs:
Ingredients:
1.5 lbs ground beef
1/4 cup Pecorino Romano cheese
1 tsp Parsley
1 cup Italian bread crumbs
2 eggs
Directions:
Pour all ingredients into a big bowl and mix together with your hands. Roll into walnut sized balls.
Heat a skillet over medium high heat and brown the meatballs on all sides to get a crust. Then put the meatballs into the red sauce to continue cooking and absorb the flavors.
Serve with the sauce over your favorite pasta.